How Our Products Work
Our products are specialized for the treatment of oily and acne-prone skin, dry skin, and sensitive skin using nanotechnology.
This means that the active ingredients in our products are encapsulated in nanoparticles suspended in liquid, forming a nano-emulsion, rather than the conventional emulsions used in other brands' skincare products.
Since they are incased in nanoparticles, these active ingredients are able to penetrate much deeper into the skin, slowly deliver their nutrients to more skin layers, and perform their function more effectively.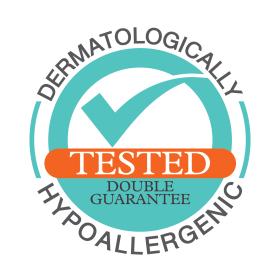 Produced using a combination of science, technology, and natural ingredients, our skincare products perform various functions, including: 
Exfoliation

: Dead skin cells blocking the pores are removed without harm to the skin

Pore Cleansing

: any dirt, oil residue, and pollution are cleared away from the pores without stripping the skin of its natural hydration

Antibacterial Action

: the antibacterial ingredients in the product eliminate all bacteria present, and prevent infections that cause acne

Excess Oil Management

: for oily skin types, specific active ingredients in the product prevent excess oil production that encourages bacterial growth

Anti-inflammatory Action

: any pain and swelling present (due to acne) is reduced by the action of the anti-inflammatory components of the product 

Maintenance of skin color and balance

: after relieving acne inflammation, the product adjusts skin color to make it consistent, and also maintains proper skin balance

Soothing Action

: the product has a gentle and soothing effect on the skin, preventing skin irritation
In this way, Aqua+ Series effectively combats acne and ensures your skin remains healthy and protected.